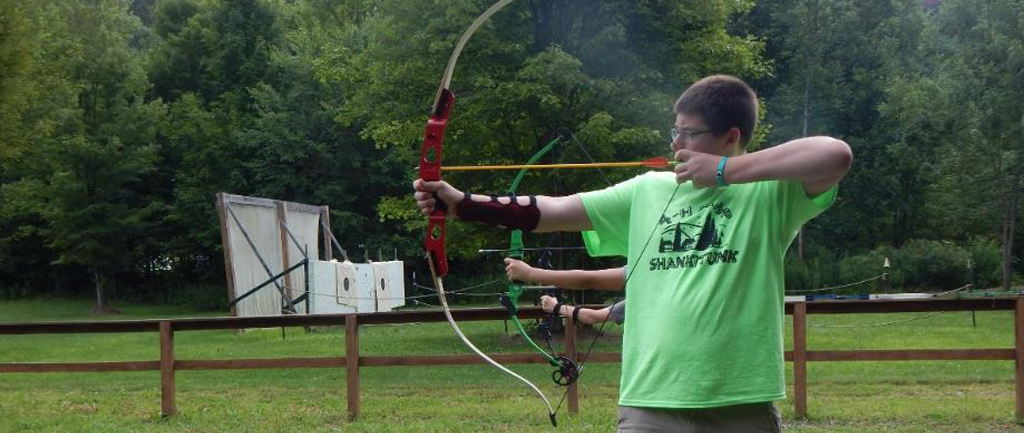 Many of the classes offered at 4-H Camp Shankitunk are popular choices among campers young and old.  While we would love to offer every class each period, this is just not possible.  Sometimes classes fill up, and we can't squeeze any additional campers in. This is for the safety of all campers and staff as well as due to DOH regulations in certain classes.
Over the past few years, we've seen an increase in scheduling conflicts.  This forces campers to choose an alternative on the spot, and slows down our registration process.  In order to provide families with more notice when their class choices are full, we have decided to schedule classes on a first come-first served basis as camper registrations are received.  We hope this change will increase efficiency and make registration a little easier for everyone. 
As a result of this change in protocol, we will no longer be accepting class changes on Sunday during registration.  If you need or would like to request a change in classes for your child, (for example, an ear infection leaves your camper not wanting to take swim class) we ask that you notify us the week before arriving at camp.  Although email notification is preferred, a quick phone call to camp will absolutely do the trick.  This will allow us to have the change done and ready for you at registration, and would also allow us time to move a camper into that class if there had been a waiting list.  If for some reason, a camper still needs to request a class change after arriving at Camp, they will need to wait until Monday morning after DayCamp registration is complete.
Thank you for your understanding, and please let us know if you have any questions.