Counselor In Training (CIT)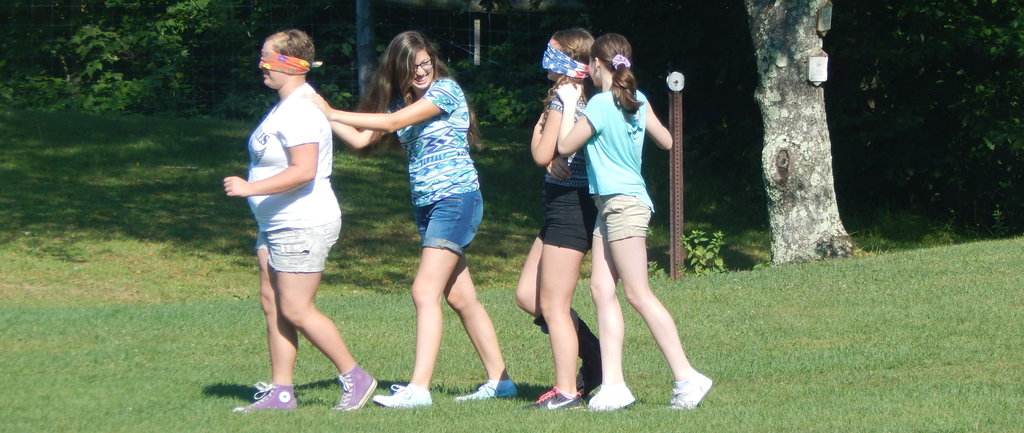 Our Counselor in Training program teaches valuable leadership skills to teens that are sure to come in handy no matter their future career aspirations.  For campers who hope to work with us as Camp Counselors, we highly reccomend you enroll in this program. 
Campers must be the specified age by June 1st in order to be eligible for these classes.
Counselor in Training I - For campers ages 14 years old and older.
This one period class is a fun first look at what it means to be a camp counselor. Teamwork, trust, communication, and cooperation skills are an important part of this program.
Counselor In Training II - For campers ages 15 years old and older.
This double period class is step two for campers who would like to learn how to be a successful camp counselor. Campers will participate in activities that ask them to reflect on experiences that have made them who they are and learn about important basic needs of campers. Critical thinking and communication are important in this level. Campers will be asked to observe camp activities from a counselor perspective. Campers will be evaluated by the CIT Director and may be invited to return for CIT III.
Counselor in Training III - By invitation only.
Campers should have completed CIT I and II, but exceptions may be made at the discretion of the CIT and Camp Directors.  This is the final class of the CIT series that prepares campers to be counselors. Campers who are invited back for this two week experience will spend all four class periods during their first week learning about the technicalities and need to know information to be a successful camp counselor. They will practice important leadership skills, role play scenarios, lead games, and are encouraged to ask questions. Campers who successfully complete this first week experience are asked to complete a second week where they get to be a junior counselor for the week. He or she is put into a cabin with one of our other counselors and a group of campers. Under the supervision of our camp staff, they will teach four classes a day and have the other responsibilities of a real counselor, so this is where we see what they're made of! CIT III campers are then evaluated by the camp staff, CIT Director, and Camp Director.
Back to Classes or explore Staff Page